from GoldenOne in conversation with Zach Mehrbach of Golden Sound Audio (
https://goldensound.audio/
) : "Caldera is a type of massive volcano - we are using the Volcano theme because the new CAMS (caldera Asymmetrical Magnet structure) Patent Pending Magnet structure is shaped like a volcano/mountain on one side. This shape allows air to naturally spread out, and maintains a slightly asymmetric magnet force that makes the membrane more nodal, pushing a massive amount of air towards the ear and diffusing it at the same time. In concert with the also Patent Pending Atrium damping system which is also used on the Caldera, you get a linear frequency response, with a massive amount of punch, weight, and natural tones that ZMF is known for for the listener. "
"There's more info coming in the head fi canjam video this week. So make sure to watch that! I will continuously release info and content up to the release in November. "
Just saw an announcement for a very exciting upcoming new headphone launch, from the beloved ZMF Headphones; the Caldera, ZMF's first original foray into a Planar Magnetic driven headphone! Very excited to find out more details for this November-slated release, particularly details on the...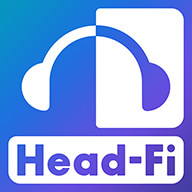 www.head-fi.org
Last edited: